Our Story & What We're About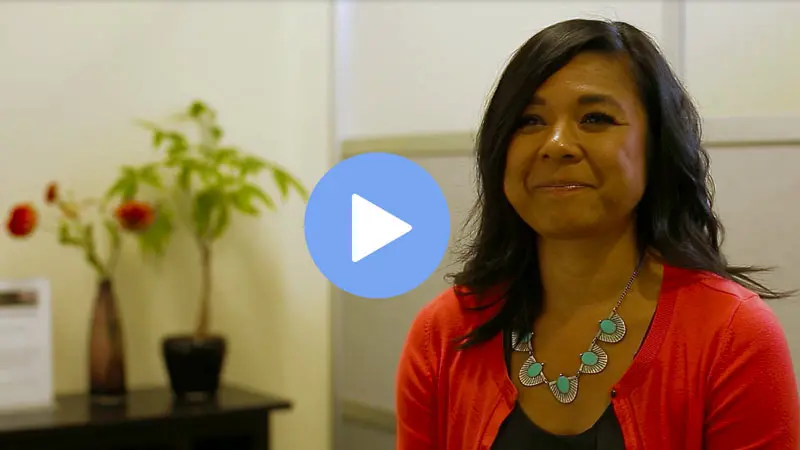 Chiropractor
SEATTLE WA
Welcome to Emerald City Spinal Care located in Seattle, WA. We are proud to serve the people in our community. Whether you're in downtown Seattle, the Greater Seattle area or beyond, we are here to help! Our mission is to provide people of all ages with specialized chiropractic care and therapeutic massages to facilitate healing and the full expression of life. We are committed to empowering those in our community to take an active role in their own health with confidence.
WELCOME TO Emerald City Spinal Care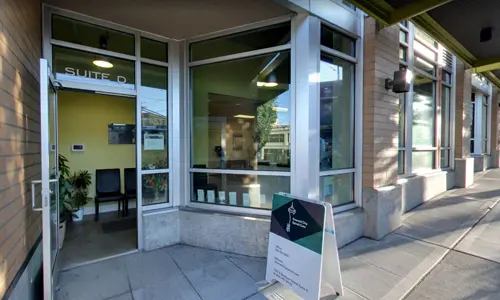 Chiropractic care is the practice of using spinal alignment to alleviate a wide variety of physical ailments, including muscle strain, neck pain, chronic back pain, and more. This is accomplished by adjusting the position of the spinal column to its proper shape, providing a non-invasive solution for pain relief.
Many people dismiss chiropractic as being something only for back pain, but chiropractic treatment can be used to treat a wide variety of physical issues, such as migraines and headaches, chronic pain, carpal tunnel, pain due to injury or muscle strain, and much more.
The word "Chiropractic" is derived from the Greek words "cheir" (hand) and "praktos" (done) combined to mean "done by hand." It was chosen by the developer of chiropractic care, Daniel David Palmer. In 1895, D.D. Palmer performed a chiropractic adjustment on a partially deaf janitor, Harvey Lillard, who later reported that his hearing had improved due to the change.
UNDERSTANDING CHIROPRACTIC
D.D. Palmer opened the first chiropractic school in 1897, and in the century since, chiropractic professionals have used spinal adjustments to help people prevent and cope with back pain, carpal tunnel, muscle strain, headaches and migraines, and a variety of other physical ailments. Millions of people benefit from the work of Dr. Palmer today.
Chiropractic doctors go through a minimum of four years of schooling at a chiropractic college, generally preceded by an undergraduate degree in the basic sciences or several years of experience in a prior relevant health care field.
Students of chiropractic care must spend a minimum of at least 4,200 hours with their teacher, and a minimum of 1,000 hours of fully supervised clinical training with an instructor as they learn the appropriate diagnosis and treatment techniques to help heal your body and restore it to its natural, fully functioning state.
At Emerald City Spinal Care, our goal is to help you reach total health – a state of optimal physical, mental, and emotional well-being. We believe chiropractic care and therapeutic massage are important parts of the process in making sure the systems of the body are functioning properly.
Within the field of chiropractic, there are many techniques utilized to correct spinal misalignments. What makes what we do at Emerald City Spinal Care so unique is our ability to identify the most influential area of the spine and make gentle, specific corrections without the "popping and cracking" that many people associate with Chiropractic treatment. 
The Blair Upper Cervical technique consists of one of the most advanced three dimensional x-ray studies of the neck in all of chiropractic and medicine. The precision of this study allows for the most specific, custom-tailored adjustments to be made for each individual, restoring proper communication between the brain and the rest of the body. Our technique also uses heat-sensitive instrumentation, neurological tests, and other means for determining when a spinal misalignment is present.
At Emerald City Spinal Care, our outstanding massage therapists are an important part of how we get our patients to reach total health. Regular therapeutic massages will put you in touch with your body, teaching you to monitor its signals and needs. Research has shown that massage can help to: relax and soften injured, tired, and overused muscles; enhance immunity by stimulating lymph flow; improve circulation by pumping oxygen and nutrients into tissues and vital organs; lessen depression and anxiety; and improve joint flexibility.
Our office is located less than one mile from Downtown Seattle, near the heart of Seattle. Our office is situated only 0.7 miles from the Seattle Light Rail Station, 0.4 miles from the First Hill Street Car, and is easily accessible by bus (#2 and #12 stops right outside our office). Free parking is available in our buildings parking garage.
TRUSTED CHIROPRACTOR: READ OUR REVIEWS
A CHIROPRACTIC TEAM YOU CAN TRUST
At Emerald City Spinal Care our chiropractic team is ready to meet with you to discuss your needs. We will help to design a program that is right for you. We look forward to meeting you.