Meet the Doctors
Chiropractor Christine Zapata, D.C.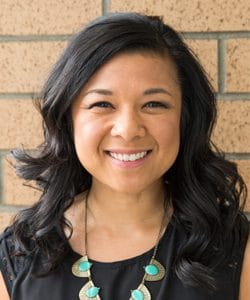 Dr. Christine Zapata is the founder of Emerald City Spinal Care. Originally from the San Francisco Bay Area, Dr. Zapata was first introduced to chiropractic in high school after a series of concussions from sports injuries and a serious car accident left her with debilitating migraine headaches and back pain. It did not take long before she starting noticing a dramatic shift in her health.
Due to the profound difference chiropractic made in her own life, after completing her undergraduate studies at San Diego State University, Dr. Zapata chose to pursue her Doctorate in Chiropractic at Life Chiropractic College West. Upon graduating in 2007, Dr. Zapata practiced in San Francisco for two years before moving to Seattle, where she has been practicing since 2009.
Dr. Zapata is passionate about helping people who suffer from chronic health issues regain their health, and works to empower them to maintain it.  She is also committed to training and developing chiropractic doctors in order to serve more people in the community.
When Dr. Zapata is not in the office, you can find her playing the piano, hiking, camping and sailing.  She lives in Seattle, WA with her husband and their dog and cat.
---
Chiropractor Lydia Zajackowski, D.C.
Dr. Lydia Zajackowski is a proud native to the Pacific Northwest. She was first exposed to chiropractic care when a family member took her to a chiropractor seeking relief from scoliosis. As a result, she was able to maintain her quality of life while avoiding surgery and was even able to participate in her first Olympic Weightlifting competition in 2017!
It was this experience that fueled her passion for chiropractic and her desire to pursue it as a career. She enrolled at Life Chiropractic College West where she graduated in 2018. Shortly after graduation, Dr. Lydia joined the Emerald City Spinal Care team as an associate doctor and is excited to be back in the Pacific Northwest, with a dream of opening her own practice in the coming years!
Dr. Lydia is passionate about helping patients to optimize their performance and quality of life, while educating them on how to create and maintain lifelong healthy habits. This passion prompted her to acquire additional certifications in strength and conditioning (CSCS), weightlifting (USAW) and nutrition (PN1).
When Dr. Lydia is not in the office, you can find her lifting weights, spending time enjoying the outdoors, traveling, attending country concerts, hanging out with her dog and reading.
---
Our Mission
We believe people of all ages deserve to live with more vitality and better health.
Our mission at Emerald City Spinal Care is to provide specialized chiropractic care and therapeutic massage to facilitate healing and the full expression of life. We are committed to empowering those in our community to take an active role in their own health.
---
Meet the Team
Ashley Kelloniemi – Office Manager
Ashley is an integral part of the Emerald City Spinal Care team. She's been with us since 2014 and is responsible for keeping the office running smoothly. She enjoys working with a team that embraces a sense of family and genuinely cares about helping patients feel better.
Outside of work, Ashley loves to spend time hiking, paddle boarding and camping.
---
Rosel Hermita - Patient Concierge

Rosel is currently a student at Seattle University, pursuing a degree in Science & Kinesiology. She also works as a personal trainer at Seattle U's fitness & recreation center
In the office, Rosel is responsible for managing patient flow, assisting to doctors, and providing a world class experience for our patients!
In her free time, Rosel enjoys surfing, hiking, bouldering, lifting and watching movies.
---
Stephanie Calkins – Licensed Massage Practitioner (LMP)
Stephanie graduated from the Northwest Academy for the Healing Arts in 2014 and has been with us as an LMP since then. She takes great pride in seeing tangible results in the healing process with her massage patients. She is passionate about improving the health of her patients while reducing the pain and discomfort they feel. While not working, Stephanie enjoys watching the Mariners (go M's!), rock climbing and working out. Her ultimate dream is to one day become a UFC champion.
---
Candace - Licensed Massage Practitioner (LMP)

Candace graduated from the Southwest Institute of Healing Arts in 2011. She continued her education at SWIHA focusing on a variety of massage and energetic modalities as well as completing her 200hr Yoga Teacher certification. Candace specializes in therapeutic deep tissue and myofascial release and applies both techniques in each of her sessions to help alleviate pain and tension in her clients.
Outside of work, Candace enjoys studying yoga, hiking and hula hooping.
---
Tara Moore - Licensed Massage Practitioner (LMP)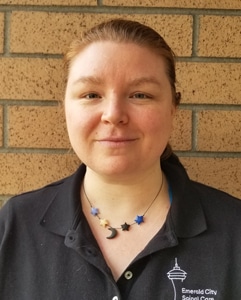 Tara graduated from the National Holistic Institute in 2012 and moved to Seattle in 2016 (she loves it here!). She is passionate about making a positive impact in people's lives through massage, whether that be by helping patients to reduce pain and stress or working with them to increase range of motion and athletic performance. She has experience with many different specialties, including deep tissue, prenatal, and sports massage! In her free time, Tara enjoys reading, computer gaming and meditation.
---
Jeff Thiel – Director of Business Operations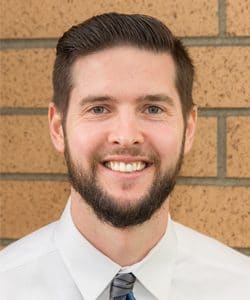 Jeff joined the Emerald City Spinal Care team in 2016. Prior to that, he spent almost 10 years working with small businesses helping them achieve growth and increased success. He is passionate about doing whatever it takes to help ensure everyone else on the team can do their job effectively and efficiently. His role encompasses marketing, analytics, managing finances and day to day operations.
Outside of work, you'll likely find Jeff enjoying one of his many hobbies which include motorcycling, sailing, scuba diving, softball and camping.
---
For more information about Emerald City Spinal Care or to get started on your journey to better health today, contact our chiropractic team in Seattle WA. We look forward to working with you!
OFFICE HOURS
---
Monday
8:00am - 11:00am
2:00pm - 6:00pm
---
Tuesday
Massage By Appointment
---
Wednesday
8:00am - 11:00am
2:00pm - 6:00pm
---
Thursday
1:00pm - 5:00pm
---
Friday
8:00am - 11:00am
2:00pm - 6:00pm
---
Saturday
By Appointment Only