Meet the Doctor
Chiropractor Christine Zapata, D.C.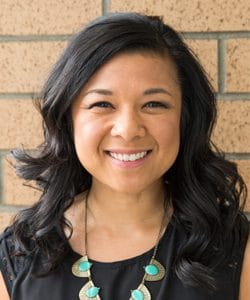 Dr. Christine Zapata is the founder of Emerald City Spinal Care. Originally from the San Francisco Bay Area, Dr. Zapata was first introduced to chiropractic in high school after a series of concussions from sports injuries and a serious car accident left her with debilitating migraine headaches and back pain. It did not take long before she started noticing a dramatic shift in her health.
Due to the profound difference chiropractic made in her own life, after completing her undergraduate studies at San Diego State University, Dr. Zapata chose to pursue her Doctorate in Chiropractic at Life Chiropractic College West. Upon graduating in 2007, Dr. Zapata practiced in San Francisco for two years before moving to Seattle, where she has been practicing since 2009.
Dr. Zapata is passionate about helping people who suffer from chronic health issues regain their health, and works to empower them to maintain it.  She is also committed to training and developing chiropractic doctors in order to serve more people in the community.
When Dr. Zapata is not in the office, you can find her playing the piano, hiking, camping and sailing.  She lives in Seattle, WA with her husband and their dog and cat.
---
Our Mission
We believe people of all ages deserve to live with more vitality and better health.
Our mission at Emerald City Spinal Care is to provide specialized chiropractic care and therapeutic massage to facilitate healing and the full expression of life. We are committed to empowering those in our community to take an active role in their own health.
---
Meet the Team
Brandyne Baumgartner - Chiropractic Assistant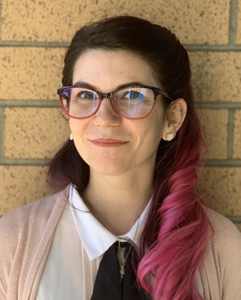 Brandyne is a California native, but she has called the Pacific Northwest home since 2010. She joined the ECSC team in 2019, where her multitasking abilities quickly earned the nickname of 'Chaos Coordinator'. As the 'face' of the office, Brandyne is responsible for ensuring a world class experience for our patients, including coordinating scheduling, handling payments, and managing all office communications.
Outside of the office, Brandyne's passions include cooking amazing meals (because it's always followed by eating amazing meals), horticulture and seeking out new adventures.
---
Tara Moore - Licensed Massage Practitioner (LMP)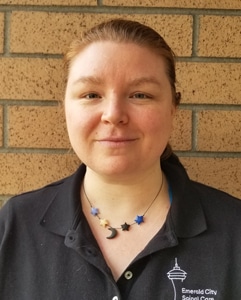 Tara graduated from the National Holistic Institute in 2012 and moved to Seattle in 2016 (she loves it here!). She is passionate about making a positive impact in people's lives through massage, whether that be by helping patients to reduce pain and stress or working with them to increase range of motion and athletic performance. She has experience with many different specialties, including deep tissue, prenatal, and sports massage! In her free time, Tara enjoys reading, computer gaming and meditation.
---
Emilee Putsche - Licensed Massage Therapist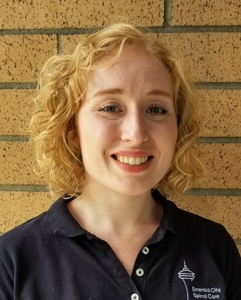 Emilee is a graduate of the Northwest Academy for the Healing Arts and also has a BA in contemporary dance. This unique education and background give her an intuitive understanding of the human body that helps inform and guide her massage.
Emilee enjoys working with a wide variety of people, but especially those who lead active lives or suffer from chronic pain. She is passionate about helping clients become more educated on their own bodies so that they can experience a reduction in stress and long-term relief from pain.
In her free time, Emilee enjoys dance, rock climbing, spending time with her friends & boyfriend, and the occasional wine tasting.
---
Tasha Delos Santos - Licensed Massage Therapist
Tasha is a strong believer in the healing power of touch. She graduated from Discovery Point School of Massage after 750 hours of course work, including a 96-hour intensive myofascial program.
Her signature style uses slow movements along with sustained pressure to help the body release long held patterns of tension. She calls it "transformation through relaxation", and she enjoys working with people who view indulging in relaxation as a necessity rather than a guilty pleasure.
In her free time, Tasha enjoys long walks, engaging in conversation and enjoying domestic life with her partner and their 6 year old.
---
Olesya Kryvoruchko - Licensed Massage Therapist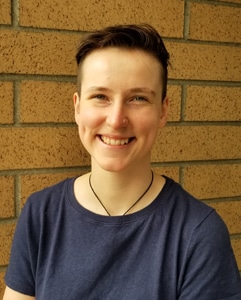 Olesya found massage to be so beneficial in her own life that she decided to pursue it as a career. She is a graduate of Discoverypoint School of Massage and enjoys working together with her patients as a team.
Whether your goal for a massage is to get relief from chronic pain or simply to reduce anxiety and relax, Olesya can help! She prides herself on providing empathy, support and encouragement for her patients.
In her free time, she enjoys tea time with friends, bicycling, and volleyball.
---
Jeff Thiel – Director of Business Operations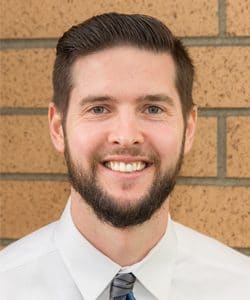 Jeff joined the Emerald City Spinal Care team in 2016. Prior to that, he spent almost 10 years working with small businesses helping them achieve growth and increased success. He is passionate about doing whatever it takes to help ensure everyone else on the team can do their job effectively and efficiently. His role encompasses marketing, analytics, managing finances and day to day operations.
Outside of work, you'll likely find Jeff enjoying one of his many hobbies which include motorcycling, sailing, scuba diving, softball and camping.
---
For more information about Emerald City Spinal Care or to get started on your journey to better health today, contact our chiropractic team in Seattle WA. We look forward to working with you!
OFFICE HOURS
---
Monday
8:00am - 11:00am
2:00pm - 6:00pm
---
Tuesday
Massage By Appointment
---
Wednesday
8:00am - 11:00am
2:00pm - 6:00pm
---
Thursday
1:00pm - 5:00pm
---
Friday
8:00am - 11:00am
2:00pm - 6:00pm
---
Saturday
By Appointment Only